Welcoming baby Imogen to the Chancellor family
---
One of the newest members of the team, Emily, and her fiancé Chris have welcomed the arrival of a beautiful baby girl, Imogen.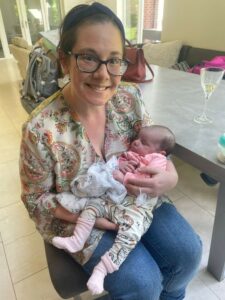 Imogen arrived safely on 4 May 2022 – May the fourth be with you, Imogen! (We just couldn't resist the obvious Star Wars joke.)
We are happy to report that mother and baby are doing very well, and also to share a few photos with you. We want to congratulate Chris and Emily on the birth of their daughter and are looking forward to seeing Emily and Imogen visit the office, although it will mean no work is done while the little one takes all the attention!
In the meantime, everyone at Chancellor would like to take this opportunity to wish Emily, Chris and Imogen all the very best for the future.